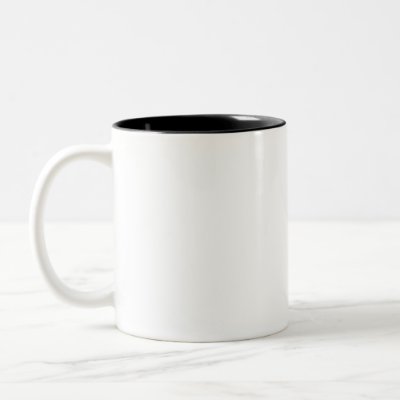 I am answering this one out of order because it directly relates to my blog post from yesterday. If you haven't seen your question answered yet, be patient, I am getting to them all.

Now, as I said yesterday, there is quite a lot that I liked about the Chaos Magic movement: streamlining rituals, emphasis on practical results, experimental magic, reality as symbol set, etc. NONE of these are original to Chaos magic however. I do however credit Chaos Magic for promoting these ideas.

The things I dislike about chaos magic are what I have always considered to be it's most defining features. I will run through these one by one.

1. Chaos magic basically posits that the object of belief (or object of evocation, invocation, etc) is not important - it is the belief itself that is where the magic lies. This is actually a pretty logical explanation of how people all over the world who believe in different things can still do effective magic. After all if the Jankri believes that Tara is doing the healing, and the Christian faith healer believes that Jesus is doing the healing they can't both be right can they? Actually I think they can.

If you are looking for one simplistic grand theory for how all magic works, you can look to mind as the baseline and say that it is the level of belief, not the object of the belief that is doing the trick. I however am not looking for one theory that neatly explains everything. Besides, mind is the common denominator for ALL experience of any kind, so in the ultimate sense, yes, everything boils down to it nd it plays an enormous part in all magic, BUT in the more relative sense, it's a cop out.

To me I have no trouble conceiving of a universe that contains a Tara that the Jankri draws healing from AND a Jesus that the Faith Healer draws from as well. Rather than "Nothing is True, Everything is Permitted" as they Chaotes like to say, I am much more a "Everything is True AND Everything is Permitted" kind of guy.

2. Even if Chaos Magic was correct that belief is the key rather than what is believed in, by its own rules it will be the least powerful type of magic. Pete Carroll once wrote that "If Homoeopathists knew how Homeopathy worked, it wouldn't work." I could say the same thing about Magick.

If belief is the where the mojo lies, than I am sorry, you will never be able to psych yourself up to "temporarily believing" (or model adopting, or paradigm shifting, or whatever you want to call it) as someone who actually believes and has devoted themselves fully for their whole life to a path or diety. If you think that you can manage to whip up as much belief in Kali as the Baba in Dakshin Kali who has been serving her for his whole life, than you are just kidding yourself. Ergo, by its own measurements, Chaos Magic is probably one of the weakest methods of magic out there.

3. Chaos Magicians tend to confuse belief with attention. For instance, in many books you will see explanations of how Mr Spock is perhaps a better Mercurial figure to invoke than Mercury himself because more people "believe" in him. In an online discussion a couple years back, a Chaos Mage made a similar statement declaring that in the modern day there is way more belief aimed at Batman and Superman than there is at Set or Hercules. I agree that there is more attention paid to these figures in our modern secular culture, but unless you are mentally ill you do not believe in the literal existence of Mr Spock or Superman or Batman. There is no end to the ridiculous rituals that this has led to. I know of a German lodge that performed a wealth ritual invoking Scrooge Mc Duck a couple years back. Attention does not equal belief. There is an element of sacredness that has a role in magic, and while magic can be done without it (magic can be done without just about anything) it has its own role to play.

4. Chaos Magic claims to be a Meta-Model, in other words a model that can use all other models, OR runs behind all other models, depending upon which definition of "meta" we are using. In rejecting the idea of the reality of the forces behind the world's religions or magical systems AND in rejecting mysticism - what could genuinely be considered to be a binding force or common thread amongst all the worlds religions - it is NOT a meta model. It is just another moderl and one that actually cuts itself off from really engaging in any of these models more than most. Instead it settles for playing dress up with them.
5. Chaos Magic texts are very sloppy with the treatment of altered states of consciousness. The divisions of inhibitory and exhibitory states are very rudimentary and do not even begin to cover the gambit. It also treats all altered states as more or less equal and used the same way. You can empower your sigil by hyperventalating, doing LSD, masturbating, bunjee jumping, meditating, hypnosis etc. All of these activities will yield different states. Even with just one of these, there are various stages and nuances that are never touched upon. Seeing rituals that have a step which basically says "get into gnostic state", and leaving that open is just silly.

Furthermore almost all systems of mystecism the world over recognize that there is something different about the Gnostic State or a state of Enlightenment or Samadhi than simply an altered state of consciousness. Indeed most of the teachers from these traditions emphasize that the mystical state emphasizes that it is the most natural and primordial state. You can sometimes access it through the skilled use of these other states, but no where is such a nuanced approach even hinted at. Instead it is all treated like one big altered state that can be accessed by dropping acid, doing crack, meditating, or cliff diving.

6. The forgetting thing has always bugged me. Forgetting the meaning of your sigil is a trick for newbie's to get results. It's like claiming you need training wheels in order to ride a bike. If you are a real magician you are evolving your perception and consciousness not to have to rely upon such methods.

There are other points, but I have gone on longer than I wanted.

The point of my post yesterday was that I am running into people like Gordon and Jack Faust who are not really displaying any of these in their work, or at least doing it in such a way that I don't think they are dumb. I wanted to know if Chaos Magic has evolved and where the cool new stuff is. Pete Carroll and Phil Hine are ok, but there must be people pushing their work in better directions. I mean, that stuff is going on 30 years old now.