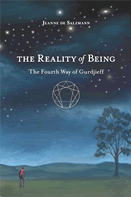 Lets play more book games fellow bloggers.
We went through your recommendations for others, this time I want to know the next five books you have lined up to read. Doesn't matter what kind of books they are.
1. For The Win by Corey Doctorow
2. Stumbling Upon Happiness by Dan Gilbert
3. The Reality of Being, the Fourth Way of Gurjieff by Jeanne DeSalzmann
4. The Magicians, a Novel by Lev Grossman
5. The Maximon Diety, Indiginous Santeria in Guatamala by Hector Gaitan Alfaro and Otto Chicas Rendon
I wont read them in that order necessarily. I am starting both For the Win and Stumbling Upon Happiness today. I will read both Reality of Being and The Magicians in VT at the end of the month. I will probably read The Maximon Diety during bathroom breaks over the next week as its a very short chapbook that I picked up at Originals.